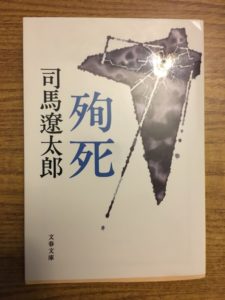 Shiba Ryotaro's masterpiece 
Ryoma ga Yuku
 immortalized Sakamoto Ryoma in the psyche of the Japanese people. Along with that book and many others by Shiba, I also love this one,
Junshi
, about
Nogi Maresuke
(Nogi Taisho), the famed hero of the Russo-Japan War, formerly a samurai of Choshu, whose
seppuku
in the wake of the death of the Meiji Emperor shocked the country.
Junshi
is the ancient practice of following one's lord in death – and Shiba's account of the incident is nothing short of awesome.