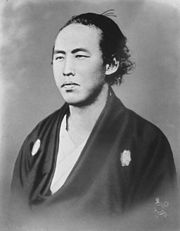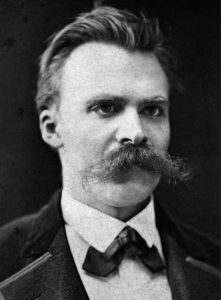 I have not encountered any comparison of Ryōma or any of his contemporaries to Nietzsche's philosophy in any of the literature regarding their historical era. But, I think, in some very uncanny ways Ryōma breathed life into certain Nietzschean ideas. It doesn't matter that since Ryōma died before Nietzsche wrote his first book he could not have had any knowledge of Nietzsche or his philosophy. Nietzsche was a psychologist par excellence and many of his theories regarding the human psyche are as universal as they are infallible. Accordingly, his ideas may apply equally to a modern-leaning Japanese man of the mid-nineteenth century as they may to anyone alive today.
In an earlier post (
"The Ryoma Phenomenon"(14): Ryoma and Nietzsche (1) (12/21/16
), I gave a truncated version of this analysis. I intend to present the entire text, as I have worked it out thus far, to interested readers who might question my correlation of a samurai steeped in the Confucian values of bushidō with a German philosopher who attacked the Christian morality of nineteenth-century Europe. But first I need to gauge interest in this topic. Comments would be most welcome and appreciated.