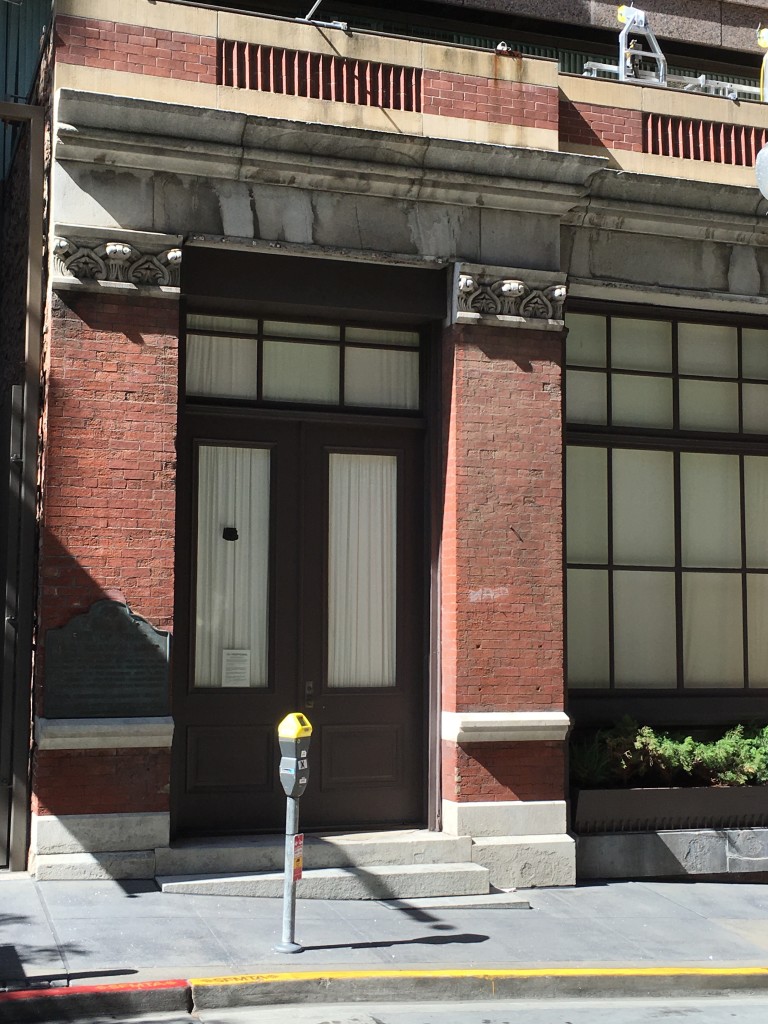 The Japanese warship Kanrin Maru arrived in San Francisco on March 17, 1860, as the first Japanese vessel to reach the United States. The captain, Katsu Kaishu, "marveled at the industrialization of the town," including "the San Francisco Branch of the United States Mint, comprising a three-story red brick building on Commercial Street . . . ," I noted in my book, Samurai Revolution, based on a March 21, 1860 article in the local San Francisco newspaper, Daily Alta California..
When the mint moved to a new location in 1874, its building was used by the US Subtreasury for a year, after which it was demolished and replaced by a four-story red brick building, which was gutted in the fire resulting from the 1906 earthquake. It was rebuilt at the same spot on Commercial Street, as the single-story red brick building shown in the photograph above, which I took recently during one of my frequent walks through this district in San Francisco, just east of Chinatown and southeast of North Beach – the old Barbary Coast, a district of "Low drinking and dancing houses, lodging and gambling houses of the same mean class" where "No decent man was in safety to walk the streets after dark," reports an early history of San Francisco published in 1854,[1] six years before the arrival of the Kanrin Maru. The current building, which houses the Pacific Heritage Museum of San Francisco, retains some of the ambience, I think, of the one that Captain Katsu and company observed. And a cut-away section of the original structure is used as part of the exhibit of the history and significance of the old mint. I'll say more about Katsu Kaishu and the mean streets of Old San Francisco in future posts.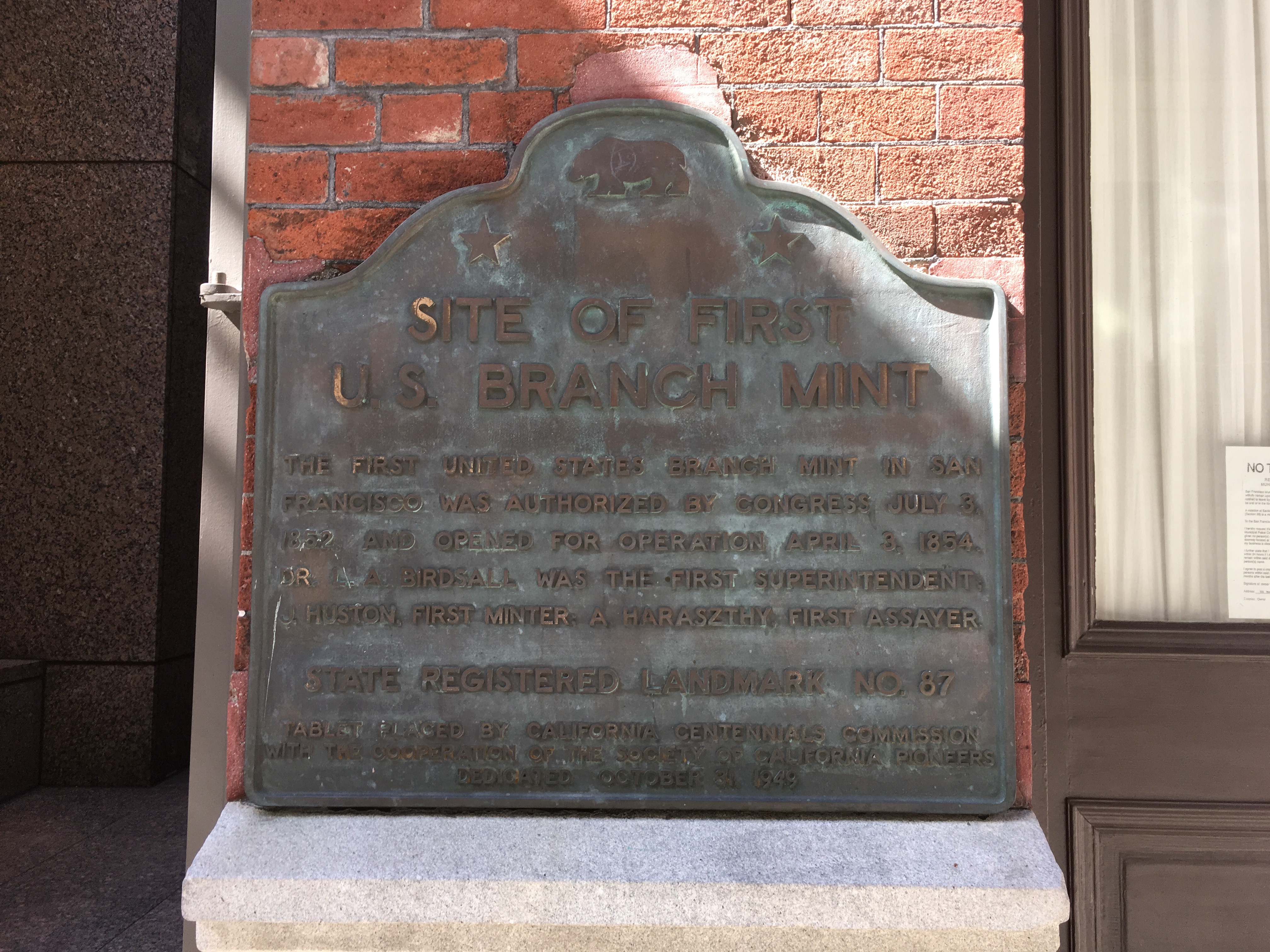 [1] Frank Soulé, et al. The Annals of San Francisco, pp. 565-66.
---
Read more about Katsu Kaishu, "the shogun's last samurai," in my book Samurai Revolution, the only full-length biography of the great man in English.