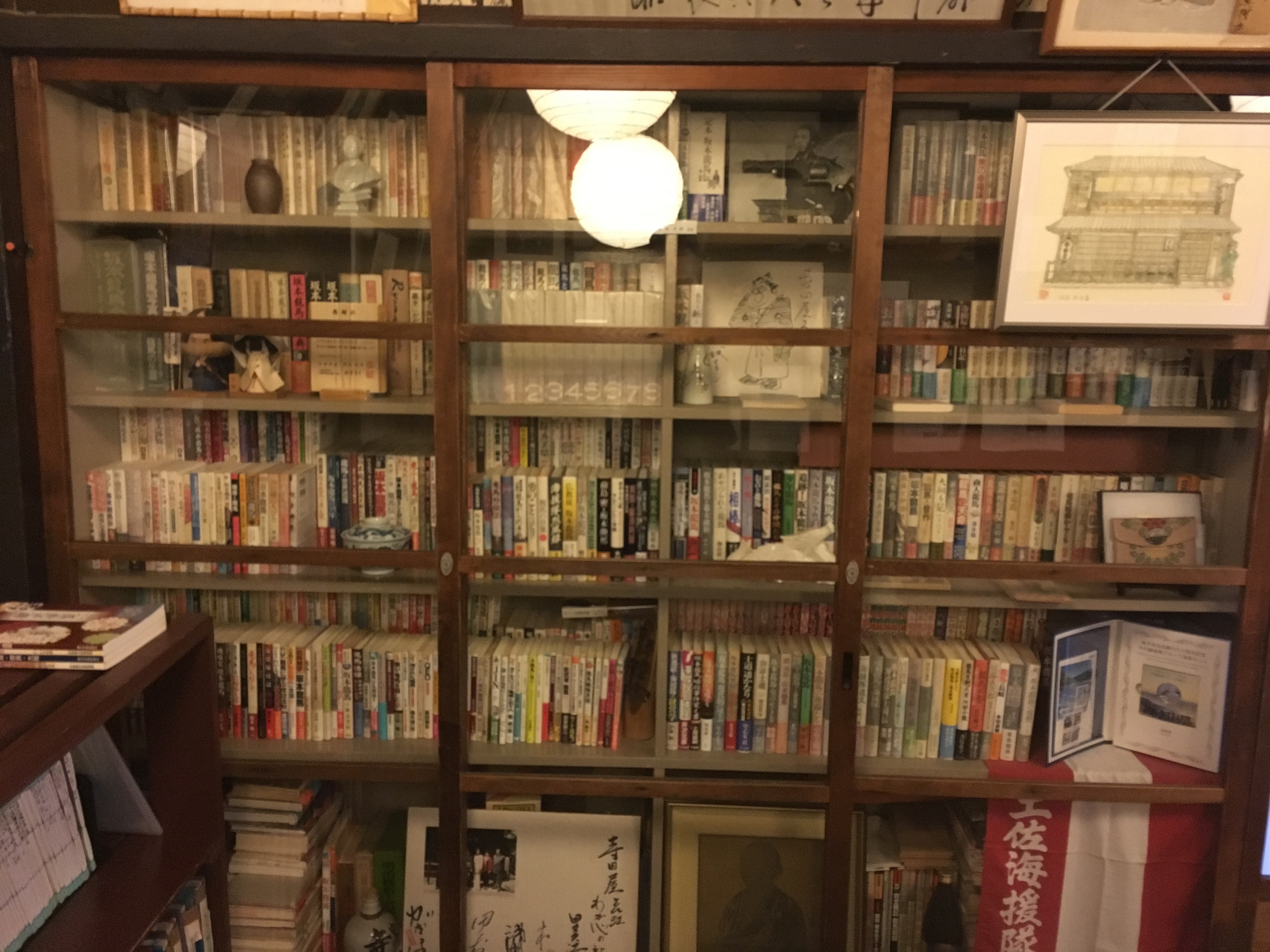 The more I know, the more I need to know: That has been my mantra for most of my adult life, including the more than three decades that I've been researching and writing about Bakumatsu history (1853 -68)—"the dawn of modern Japan." Much of my research has included historical texts, journals, letters, and memoirs written by samurai in archaic Japanese. I've learned a lot—a real lot—about those crazed, tumultuous, fascinating times. I hope my readers feel my experience and share my fascination.
[I took the above photo in the library at the famed Teradaya inn in Fushimi, Kyoto, in October 2016.]
Think big! Create! Persevere!